The Online Makeup School is a premier online learning platform for every aspect of makeup application and theory. With a range of courses on offer we cater to all skill levels, whether you're a complete beginner or a makeup maven.
No more trawling through YouTube trying to find the answer! Our content has been designed to guide you step-by-step through your makeup application, each lesson building on the last with easy to follow video tutorials, impartial product recommendations (no sponsors here) and our comprehensive digital workbook.


WHO IS THE ONLINE MAKEUP SCHOOL FOR?
Our courses are for anyone that wants to perfect their own makeup application, from total beginners to beauty gurus. We will teach you the 'why' behind makeup rules, help you to truly understand what flatters your face and how to perfectly execute the look. Whether you are a completely new to the world of makeup or want to level up your skills and understanding of beauty, this is the course for you.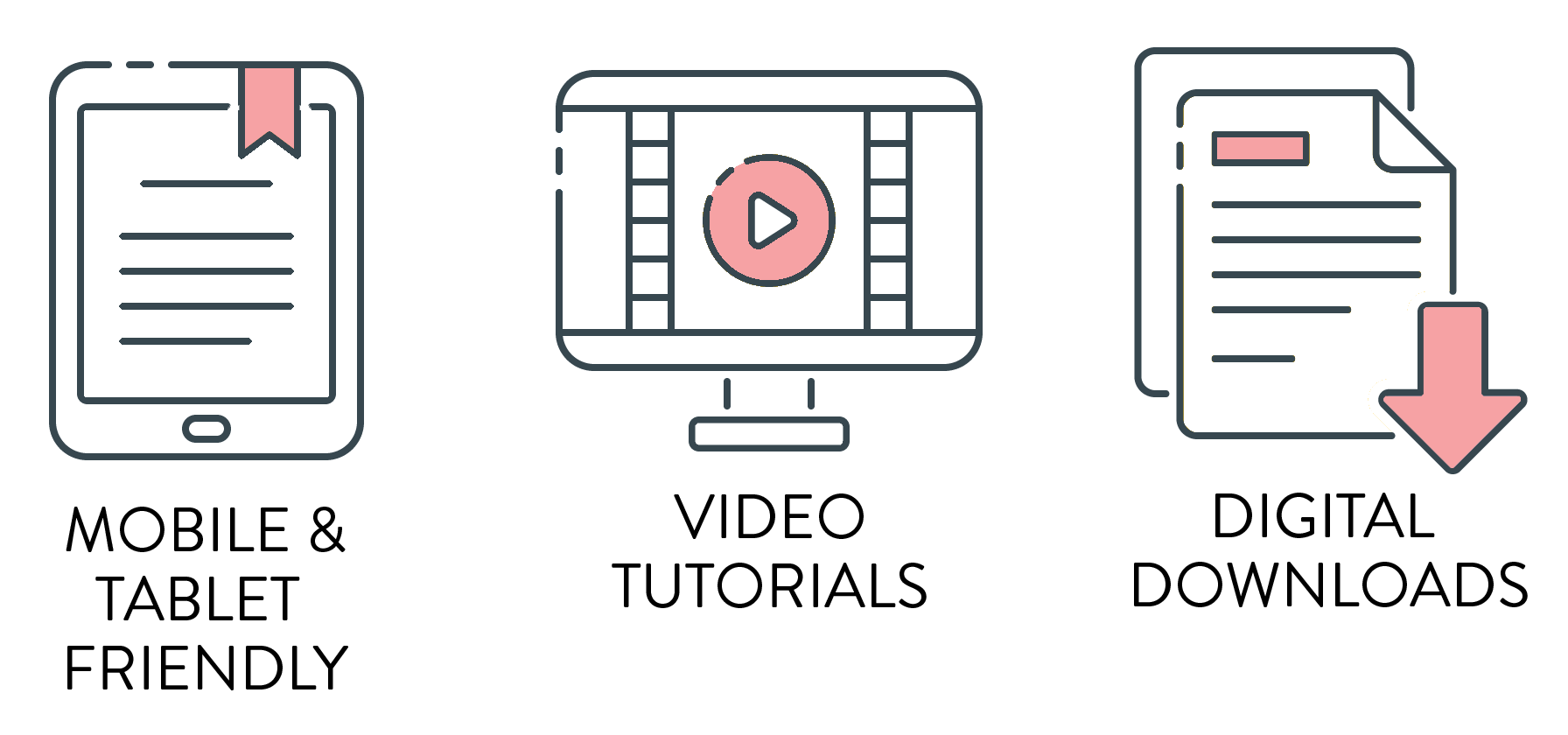 The training is broken down into modules and short lessons which consist of easy-to-follow videos, impartial product recommendations and our comprehensive digital workbook. All of the training is online, contained in the private member only site. Students can view the training videos, download the workbook, ask questions via our comment section and connect with other members through our private Facebook group.
The Online Makeup School also includes interactive components like weekly live video chats where our tutors answers questions and offers individual advice to ensure that our members receive the highest value from the course.
Plus, you're a student for life. You can login and access the course for as long as the course exists, including access to any new content we include as we update the curriculum.